Optimist Indiana South District
Conventions, Events & Links
Upcoming 2021 Events
Our 3rd Quarter Conference is a
Holiday Inn Bloomington
on Saturday 4/24/2021
Hotel registration due April 2nd
Registration Below – Due April 12th
***Stay tuned for future updates***
3rd Quarter District Conference Agenda Overview
Saturday, April 24, 2021
Rally for Optimism
8:00 – 8:30 a.m. – Past Governors (PGA) meeting (no breakfast) – in Lounge.
9:00 a.m. – Opening of the Conference.
To be just as enthusiastic about the success of others…OIF, Running Tri-Star, Junior Golf
Ice Breaker – Rally Rags, "Rally Optimists to Make a Difference", Choose Optimism, Open

Discussion

Luncheon speakers: Essay and Oratorical Contest winners
2021-2022 Lt. Governor Elections
Business session
Happy Dollars, Fun Activity, Video from 1st Quarter Conference
And, of course, great fellowship.
The close of conference is planned for 2:30 p.m.
Optimist Indiana South District
3rd Quarter Conference
"Rally for Optimism"
April 24, 2021
Holiday Inn Bloomington
1710 N Kinser Pike, Bloomington, IN 47404
The registration form can be found in this month's news
Conference Registration
Online registrations:  TBA
Members
Renew, Refresh and Revitalize
Begin now to Renew, Refresh and Revitalize your Club to be the best that it can be! What is the 3 "R" program and what can it do for your Club? Experience the results of this program designed especially for your Club IF you:
Renew: Embrace Teamwork by utilizing all of your resources at your disposal efficiently
Refresh: Take steps to discover improvement opportunities and find new challenges
Revitalize: Follow-up on the development of your Members – Share information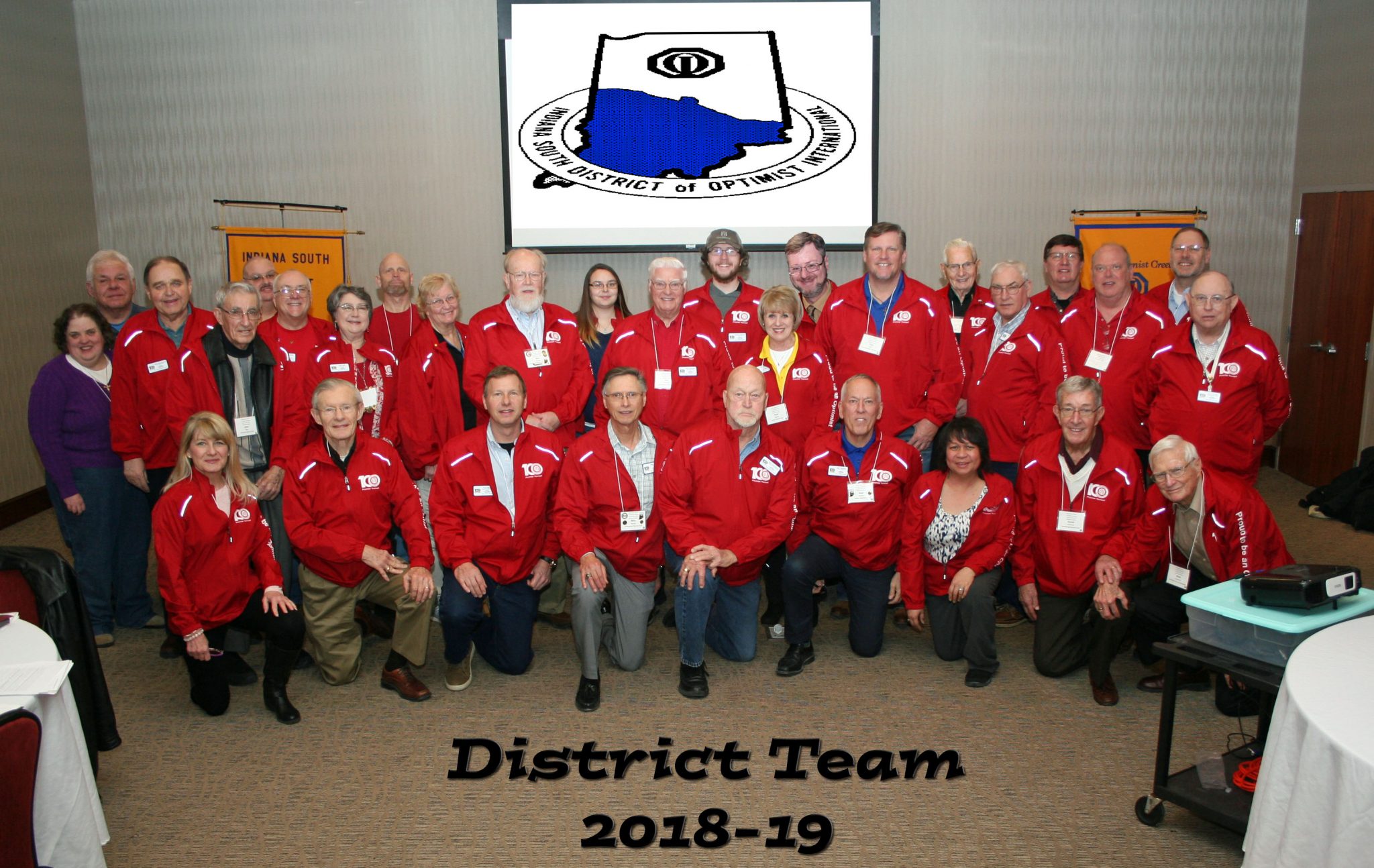 Charge Forward
The Optimist Creed
If the words above inspire you, why not make them a part of your lifestyle?
You can find the Optimist desktop images here:
From Optimist International
Make Your Own Opportunities
Optimist Club Members Receive as Much as They Give • The fellowship of proactive people with optimistic mindsets • New social and working relationships with individuals from a cross-section of our communities • The opportunity to develop and demonstrate leadership skills locally, regionally, nationally and internationally • The satisfaction of making a difference in our communities.